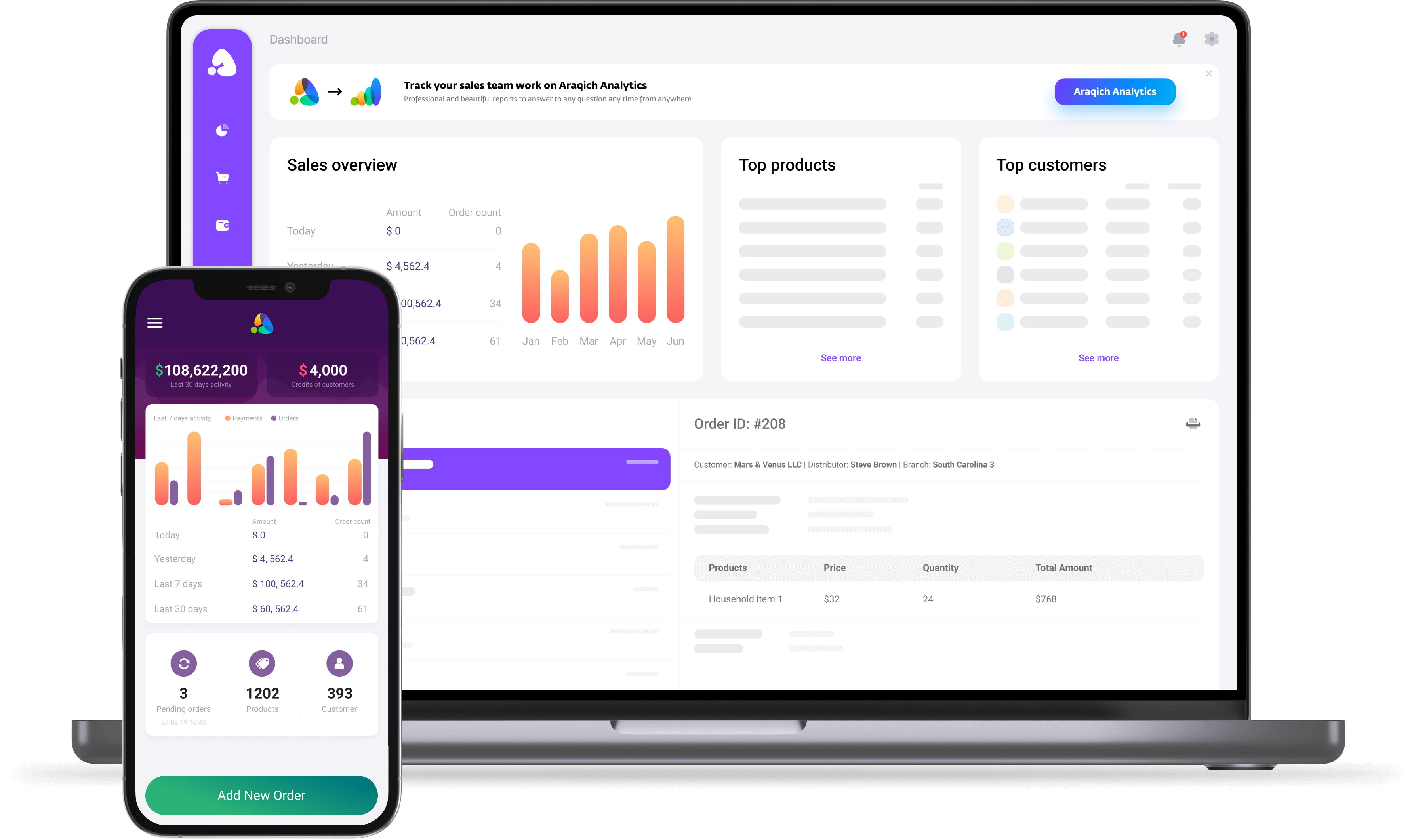 Field sales management intelligent app
business automatization app for managing of sales, supply and delivery processes
Trusted by hundreds of companies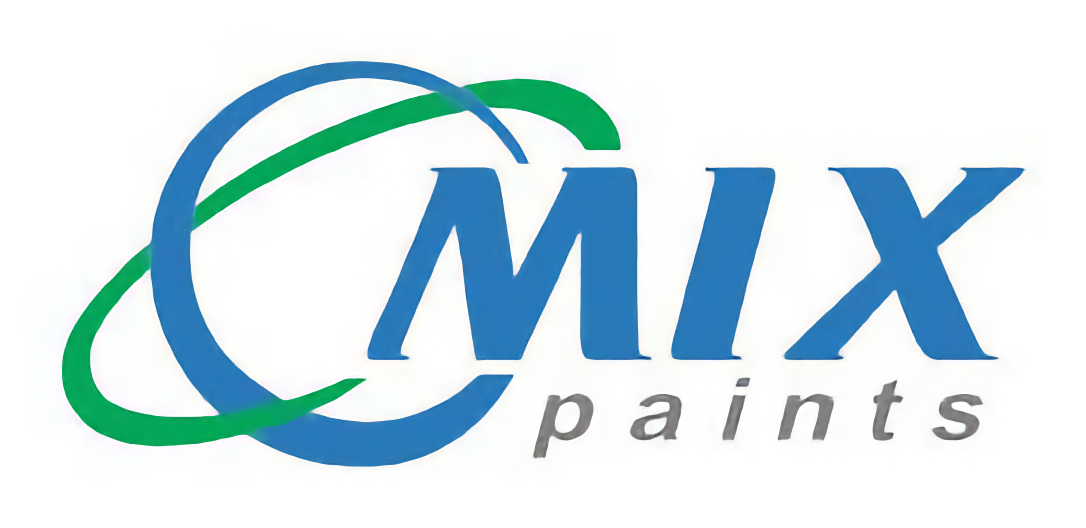 Order management solutions designed for boosting your business
What would you like to manage with Araqich?
What our customers say

Narek Hayrapetyan
Araqich is very helpful for automation sales and supply processes. With this app we have more control over or team work and our sales reps are working more effective.

Anahit Ghazaryan
Everything is very simple and convenient. I didn't think you could find such a site.

David
Not for a long time I've started to work with this tool. It is really exciting. Good service. I recommented it to everyone!

Tigran Karapetyan
Good application, good job developers.

Ashot Poghosyan
Excellent service with good support and nice prices. I like it a lot.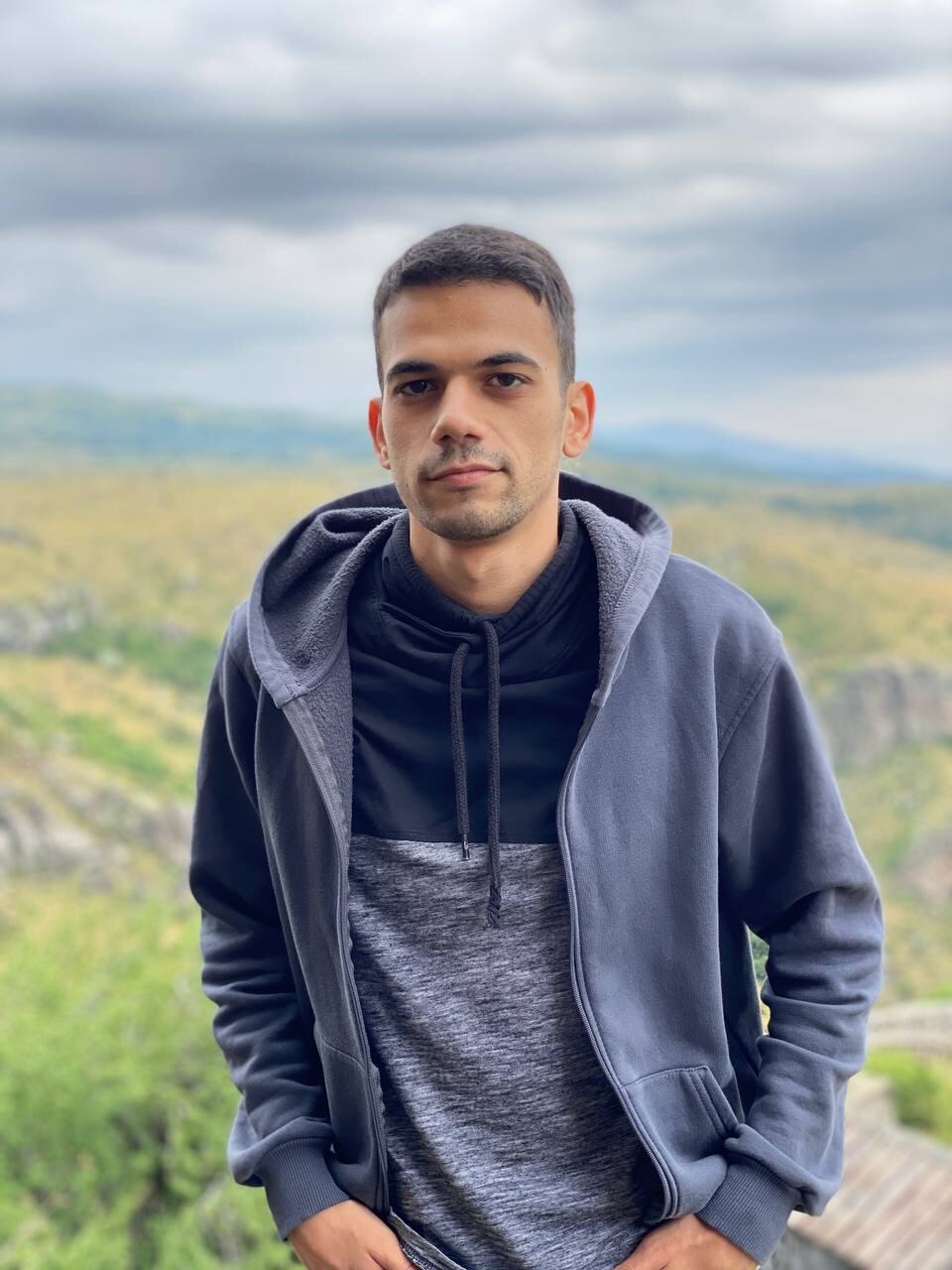 Grigor Nurijanyan
Truly liked this service, works really effectively.

Diana Khanaghyan
That's a really good service. I've got great experience and result working with it.

Max Poghosyan
Easy to use and friendly company, really helpful support staff.

Hakob Sargsyan
I'm giving 5 star because your service deserves it.

Karine Geghamyan
I truly love this app, this is the best thing I ever used. I highly recommend it.

Ani Shahparonyan
The best program for couriers and managers.

Edgar Mkrtchyan
Great company, I liked working with them.

Grigor Yepremyan
Usfull app Guys Araqich are really good tool for managing sales chain, there are lot of cool features. I like it.

Hrach Hakobyan
Reasonable prices, fast tech. Support, very convenient service. Thanks to this site.